The ladies I met during this month's first meeting are all working on projects which will warm a little one's body and a mother's heart.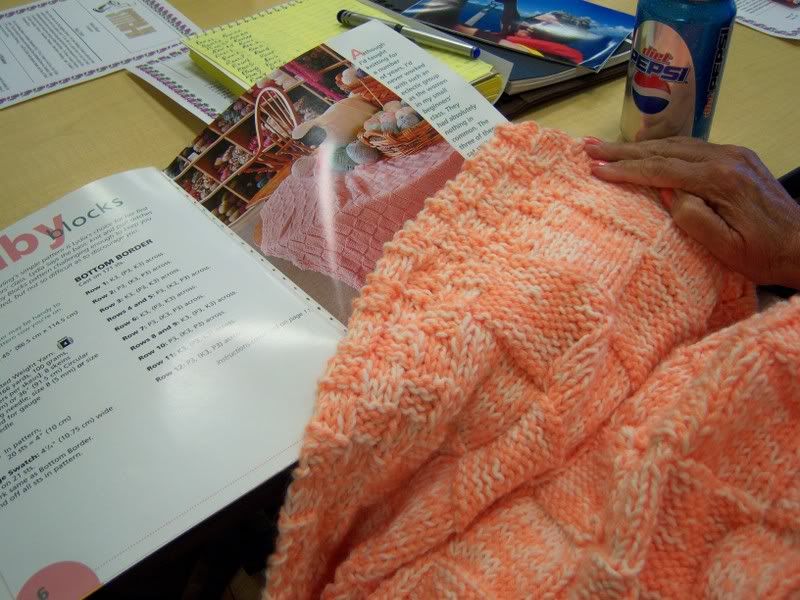 Jeanne has been busy working on a nice size baby blanket. She is knitting it for her husband's future great niece or nephew who lives up north. I loved the blanket's border which consists of a checker board pattern. The body of the blanket is also made up of knit and purl blocks.
Detail of
checkerboard edge
.
Tina continues to enjoy prayer shawls and she was working on her fourth.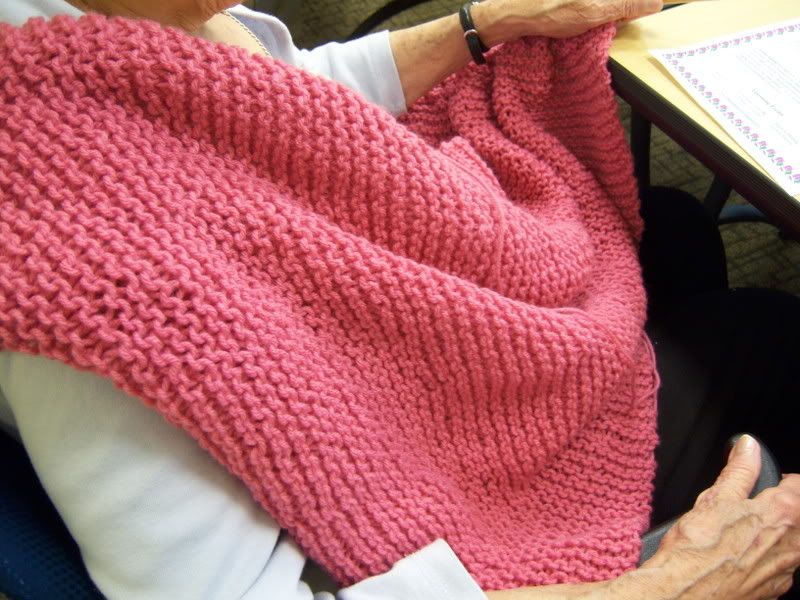 Julie's original pattern for granddaughter Anna's sweater was supposed to be done in crochet. She tried and tried to follow the pattern but was not happy with the result. Finally she gave up and worked on her own pattern stitch to achieve the look. She was happy with the result and I'm sure the choice of yarn color will win Anna's heart.
Anna
will be delighted when she receives this sweater from Julie.
Granddaughters are special and Nancy finds joy knitting for hers. She was working on her second
sun dress
using 100% cotton yarn.