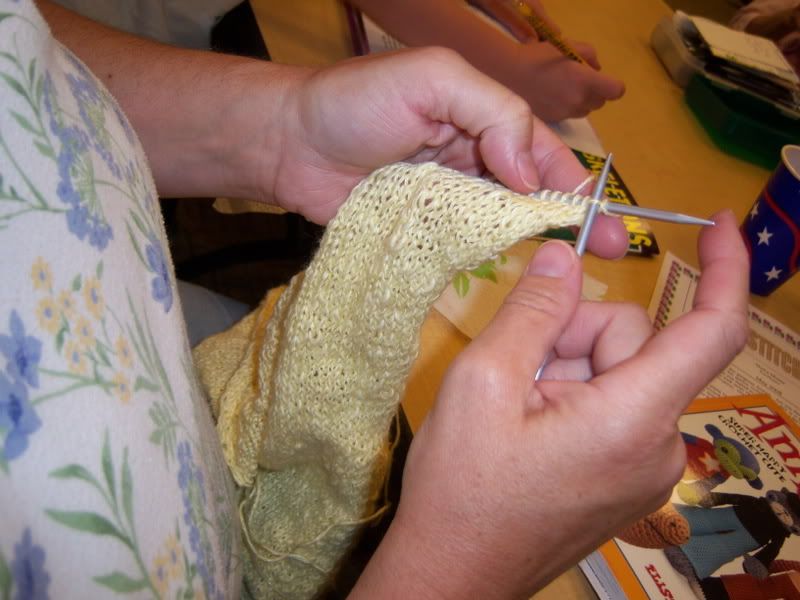 I met Dolores during the first May meeting. She had a good time and talked her friend Ann into coming with her. Dolores who started knitting as a child is teaching Ann to knit. It's always nice to see new faces join in and share their stitching knowledge and projects. Dolores knits beautiful children's sweaters and she shared
pictures
of some she has made.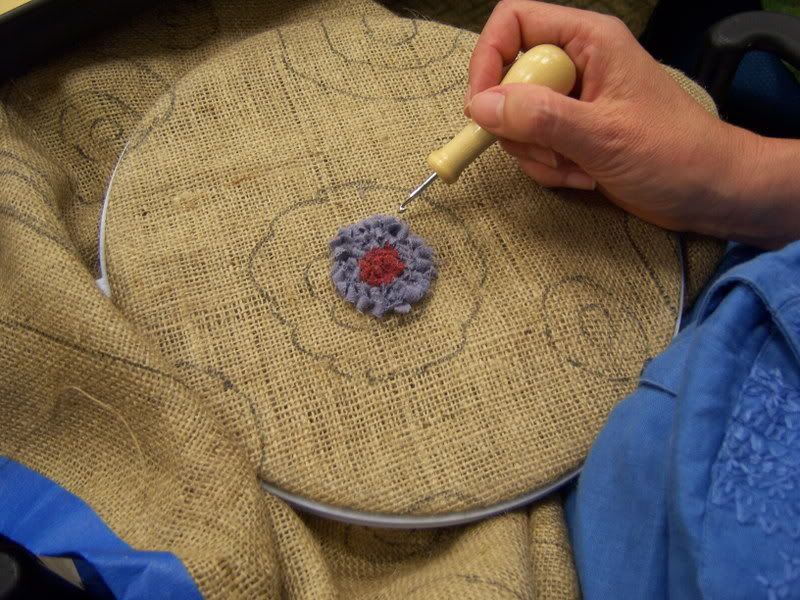 Two new faces working on very unique hook rugs attended this meeting, Bonnie and Cass. Cass showed me
the machine
she uses to cut the wool strips that she uses on her rugs. They both designed their own rugs. The picture shows Bonnie working on hers.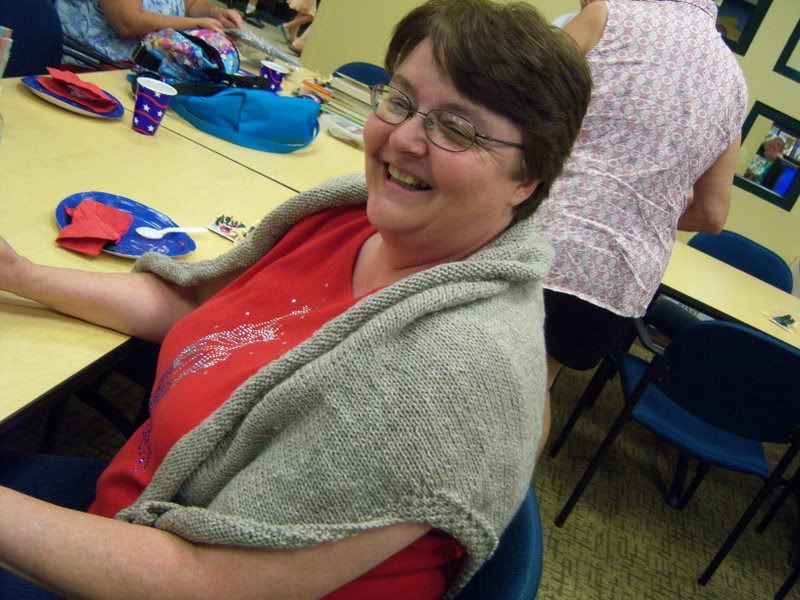 Nancy who usually knits for babies worked on
the shawl that stays in place.
She made a few modifications on
the edge
and used what she calls
vintage yarn
from her stash. Nancy also shared a scarf pattern for veterans. You can find the link
here.
I fell in love with Nancy's
knitting bag
which she got last summer on clearance at Harris Teeter.