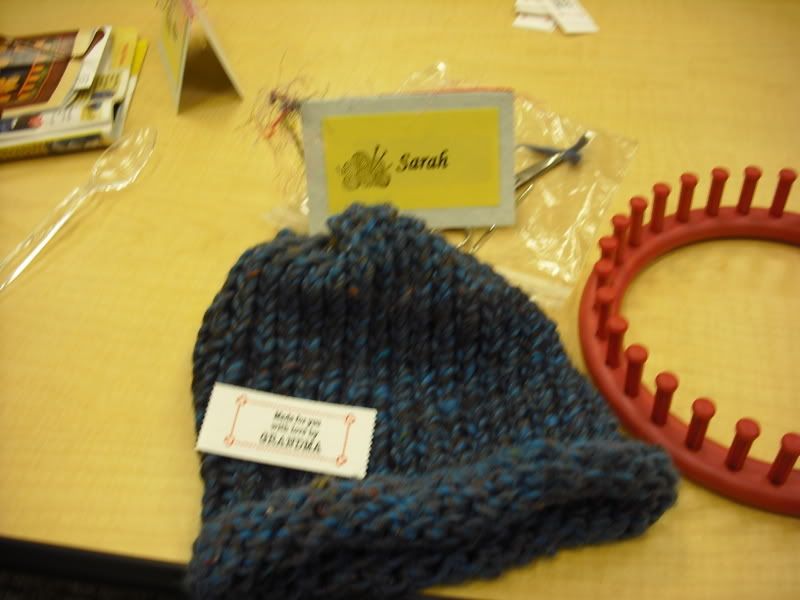 We are quickly approaching the Nisa
Knits Hats goal of 100. The response is really something to brag about. A heart felt thanks goes out to all the wonderful ladies who have taken the time to make them.
Barb found a neat pattern for flip flop socks in the book Knitted Socks by Anna Tillman. She is making a pair for her granddaughter who wears flip flops year round.
Phyllis worked on her Knit Stitch Cloche. The
Dictionary Site
defines a cloche as a woman's close fitting hat with a deep, bell shaped crown and often narrow turned brim. She found her pattern in the website a
Crystal Palace Yarns website
This site is an excellent source of free patterns in all categories. Crystal Palace yarns can also be purchased at this site.
Anna who crochets and donates her creations to Project Linus is currently crocheting a pineapple doily which she would like to enter on the
North Carolina State Fair
next month. The fair runs from October 16 through October 26. We wish Anna good luck.
Sarah stopped by to tell everyone about the
GuidePosts Knit for Kids
charity program. She has made kids' crochet pullovers using the pattern provided by this organization. Once you donate an item to this cause you will receive their newsletter.