April Fool's has come and gone and our Ladies have been busy knitting/crocheting, cross-stitching, embroidering, etc..etc...They don't fool around and are very committed and determined to complete their projects.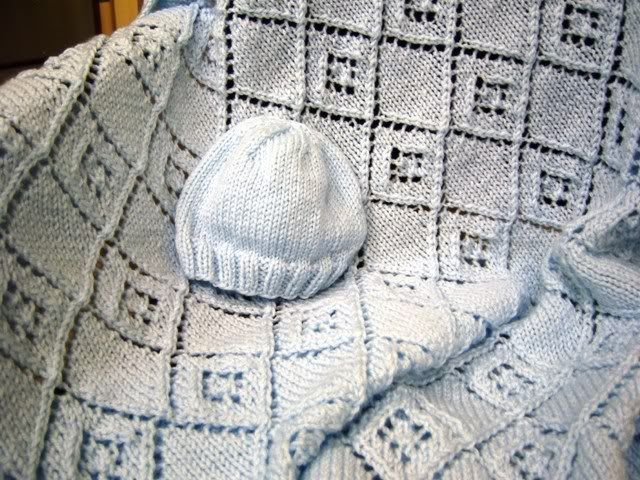 Julie finished her knitted lacy baby blanket. she will have time to make other unique gifts for her future grandson who is due at the end of May. She shared with me that this pattern was a challenge and she found herself undoing some rows to correct mistakes. We love the result of her hard work.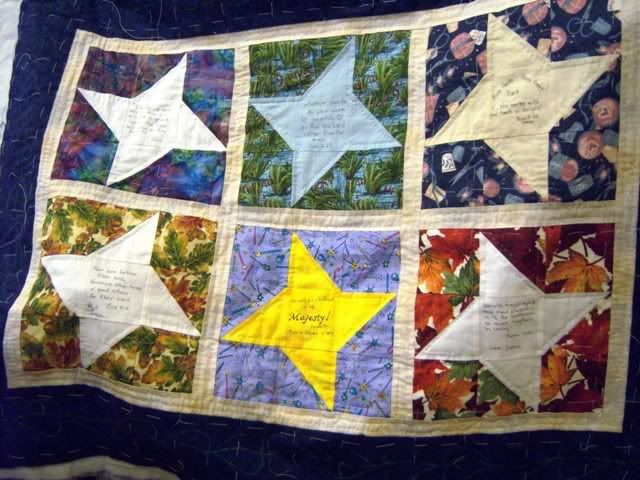 Barb brought along a quilt which was a group effort. She said that the participants each pieced six of the same block to share one with each lady in the group. What makes this quilt so special is the
personalization
and the sentiment expressed in the written message.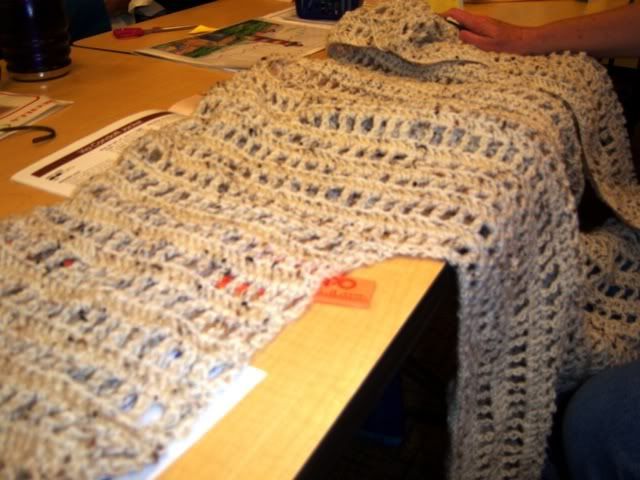 Claire likes to crochet and she is doing a super job on her Via Condotti jacket, using an F hook.
Jill B is taking a break from crochet and working on
crewel embroidery
.
Pat is currently involved knitting baby blankets to be donated for charity. She also contributes
knitted baby pockets
. The organization which distributes these donated baby items is called
Julie's Mission.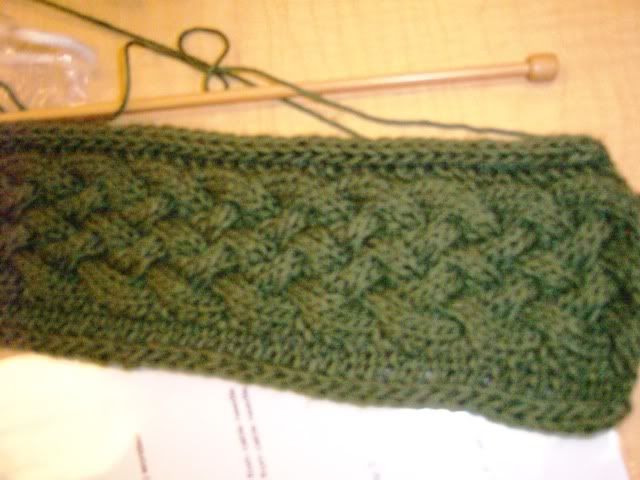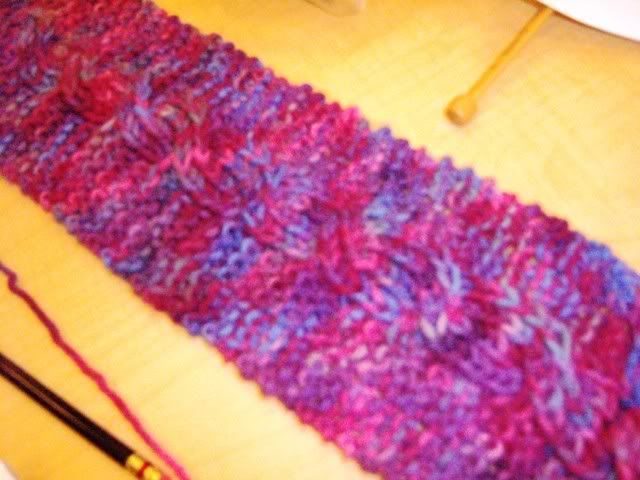 Donna V. is well known for her knitted scarves. She shared with the group two neat patterns: the braided cable scarf and the reversible cable scarf. The latter one looks the same on both sides.
An interesting visitor stopped by the April 22nd meeting. His name is
Flat Nathan
who was created by Nathan Munsch a student at Quail Run School located in Inverness Lawrence in Kansas. Jan S. has been taking it everywhere she goes.