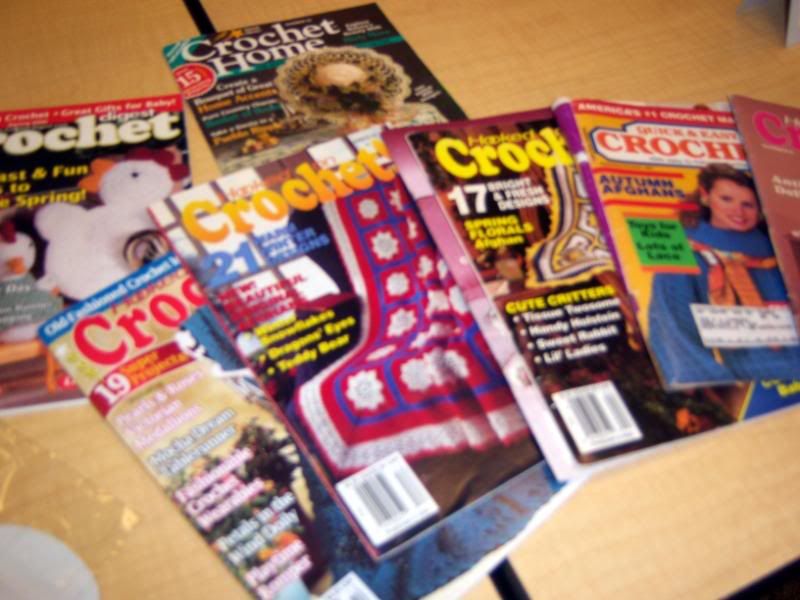 The parking lot at the Mint Hill Library was nearly full this past Tuesday. One borrower made a comment to me and said, "Pretty soon you'll need a valet service." The community room was packed, 21 in attendance including me.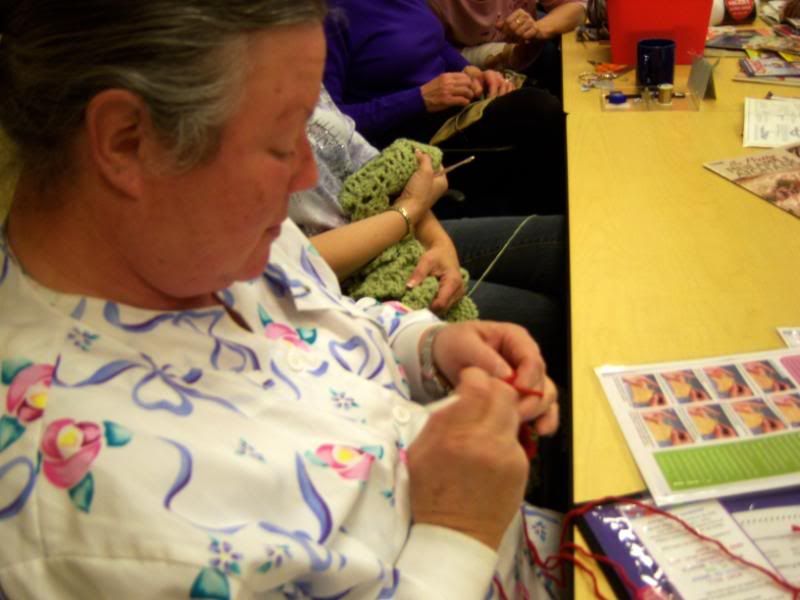 I was glad to see Martha who joined us for her second time. She was working on a beautiful pineapple afghan and at the same time instructing a first time attendee. Martha brought several issues of crochet and crafts magazines that date back to the 50's. Some of the titles included: Coats & Clark's Quick Tricks, The Workbasket, Crochet Digest and Pack-O-Fun.
We are still receiving red scarves to be donated to children in the community. The response of all who have participated has been inspiring. There is still time to turn those in during the month of April.
There was some wonderful stitching going on during this meeting as you can appreciate in the following pictures.
Click on the colored text to view the picture.
Janet has been working on a
beautiful butterfly quilt
for her daughter's birthday on April 5th. Janet also worked on her
cross stitch lighthouse scene
.
Brenda, a newcomer, brought a crochet pillow she was working on. Her friend is a basketball fan, so she cross stitched his name on the pillow.
Barb completed her
crochet market bag
.