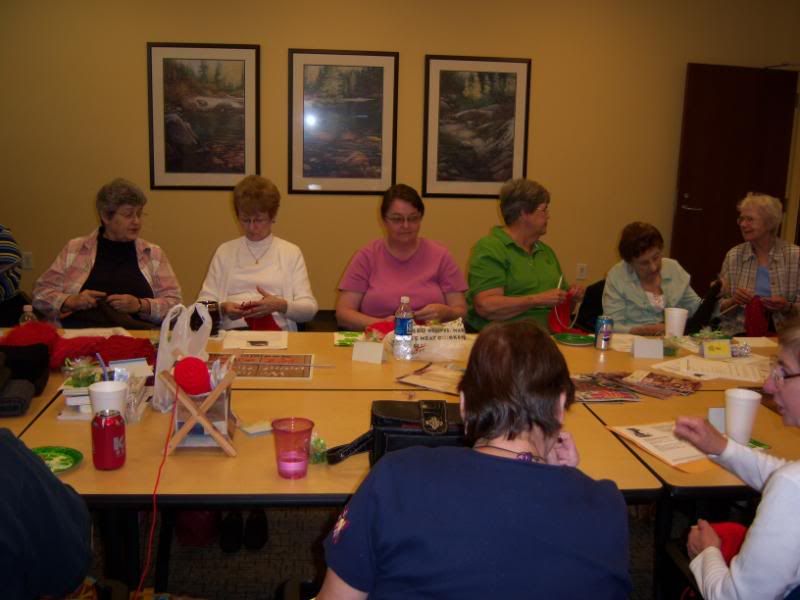 March has been declared National Craft Month. Our terrific ladies came to celebrate and learn from one another. One of the questions that people ask me every now and then is: "Do you have to know how to crochet or knit to come to Stitch In?" My answer is always the same: "No, not at all." Books are a big help, but there is nothing like getting one on one training. I see this happen quite often during our meetings.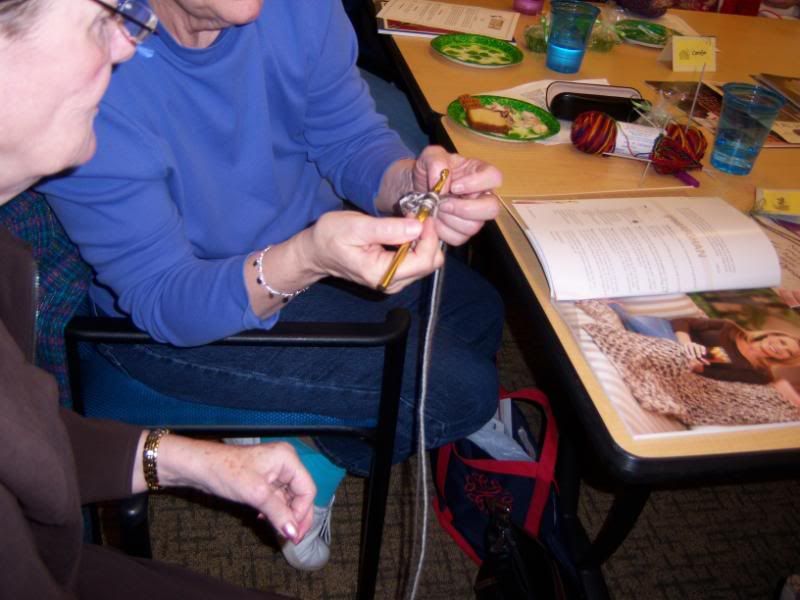 Phyllis, one of our regulars brought her own projects to work on and she also took time to teach Pam how to crochet. Pam learned about Mint Hill Stitch In while shopping at Michaels for the book
Vanna's Choice, Color it Beautiful Afghans
. Deidre, another new face will bring something to work on next meeting.
I spotted Chris working on a
garter stitch scarf
. Garter stitch is created by knitting all rows. Chris used a large knitting needle to create a lacy effect.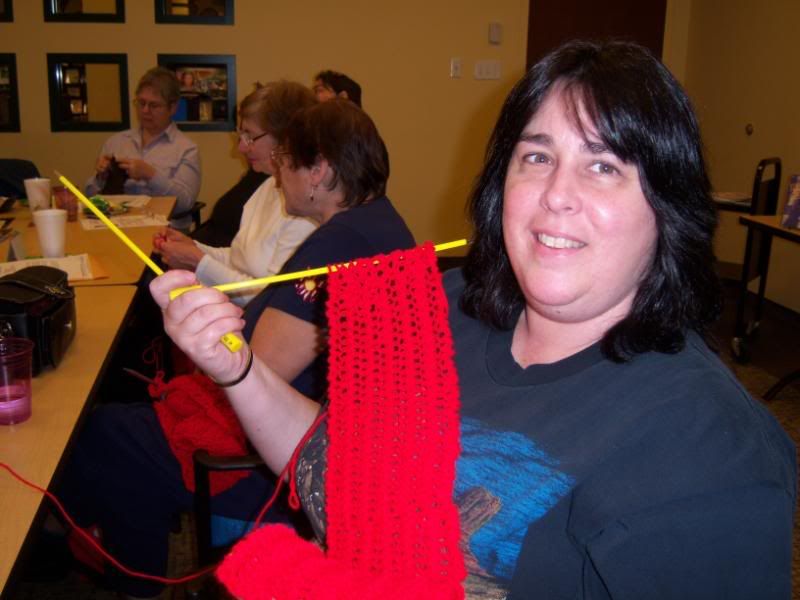 Jill B. continued to work on her Paint the Town Red scarf which she will donate to children in the community. Speaking of red scarves, several more were turned in. Mine has been completed but requires blocking due to the zig zag pattern I chose.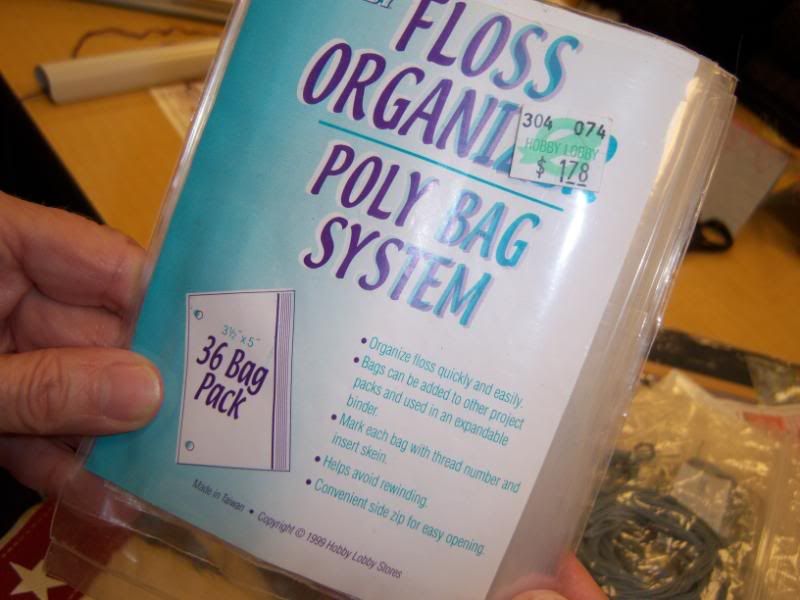 Julie shared
the system
she uses to organize the DMC floss by project. She purchased this system at
Hobby Lobby
at a great price.
The refreshments served were delicious and included a
grasshopper cake
,
pistachios
,
green cupcakes
made with Shelia's Amish Friendship starter.
Everyone made progress in their current projects as you can see by the pictures that follow:
Shelia worked on a
baby blanket
for charity.
Here's a sample of
crochet scarfs
for our Service men and women.
A
basket weave scarf
pattern in progress.
More
red scarves
.
A
wool scarf
for a service man or woman.