Regular attenders and new friends gathered on February 12 to enjoy each other's company and to share their stitching secrets and skills. We broke a record since those present numbered 20. Wow!! It's exciting to see the group grow and friendships flourishing. The refreshments provided by Shelia brought smiles to all who partook. Her skill in cake decorating cannot be matched. She made the beautiful
mini heart cakes
. The
candy favors
warmed everyone's heart.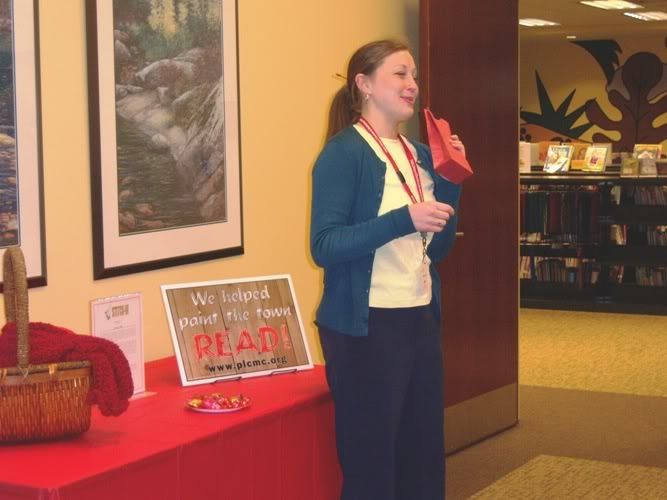 Geri Sponaas Mint Hill Branch Youth Services Manager stopped by to let everyone know about the
Paint the Town Read
! literacy program which begins February 14. She explained the contents of the painter's kit and encouraged everyone present to participate in this fun reading program . The program runs through April 18, the date of the Red Read Party which will take place at Imaginon, 300 E. 7th street, Charlotte, NC. Time: 7:00 to 9:00 p.m.
The Mint Hill Stitch In group is doing its part to promote the Paint the Town Read by knitting/crocheting red scarves which will be donated to children in the area. Shelia has already finished a
red scarf
. For links of scarf patterns read the previous post.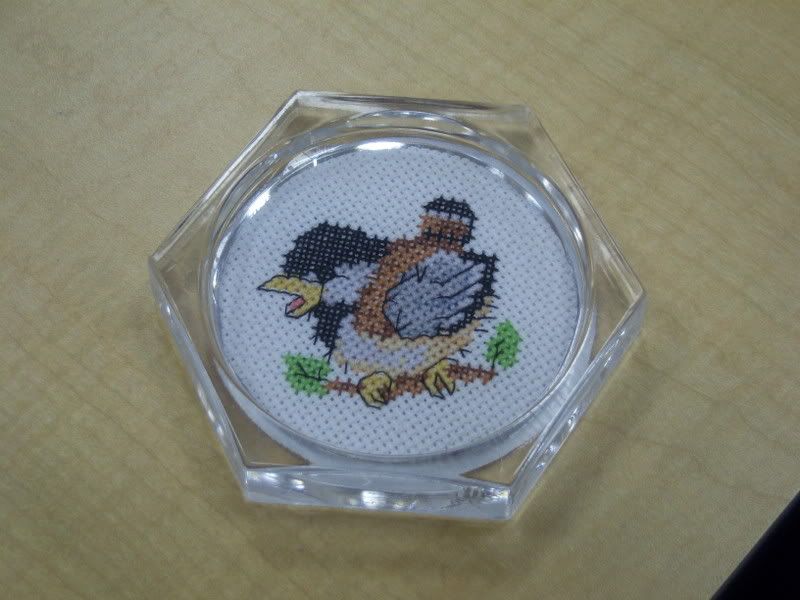 Jill and Jan were excited and eager to show their completed projects and works in progress. Jill finished the adorable cross stitch coaster which she plans to give to her father. She has loved horses all her life and brought a quilt stitched by her mother (Jan).
This horse
represents one of the many she owned.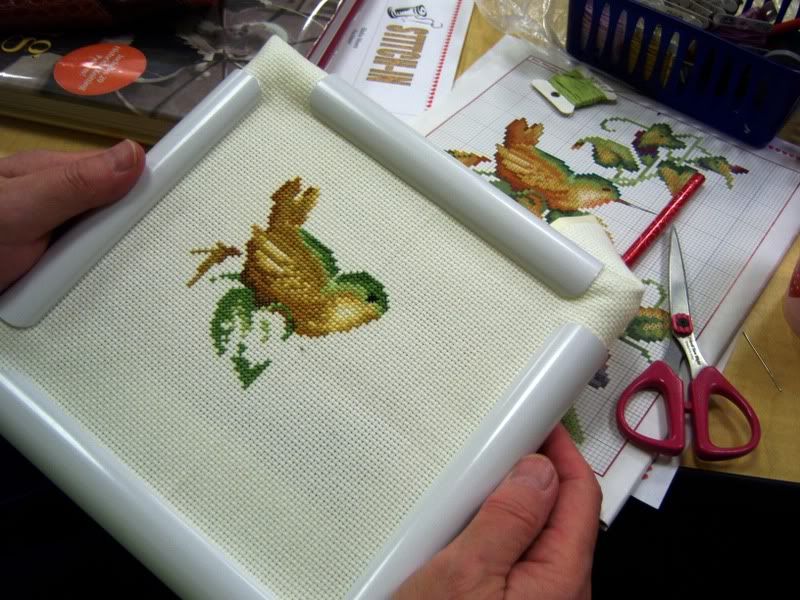 Janet is currently working in a beautiful cross stitch creation. She likes to work using 14 count cloth.
Julie shared with everyone the news about her grandson who is due this summer. Julie is known for her beautiful lacy knitted work. She has been working on a
beautiful lacy blanket
.
It was very nice to see Joan working on the
crochet edge
of her baby fleece blanket..