A Modular Knitting workshop was held on the first November meeting during our Mint Hill Stitching Session. Aura has been learning all about this exciting technique from the book by Iris Schreier Modular Knits. Here Shelia demonstrates how to attach equilateral triangles using two different colors of yarn.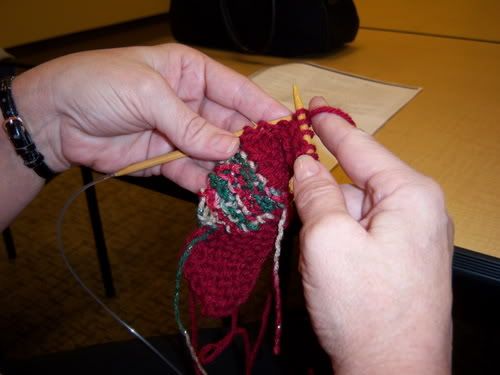 By connecting triangles a beautiful scarf suited for a beginner begins to take shape. The bright colors are achieved by using Noro Kureyon Yarn. I purchased Noro Yarn at the
Cottage Yarn
in Mint Hill. This yarn does require handwashing and I've been told it does soften after washing.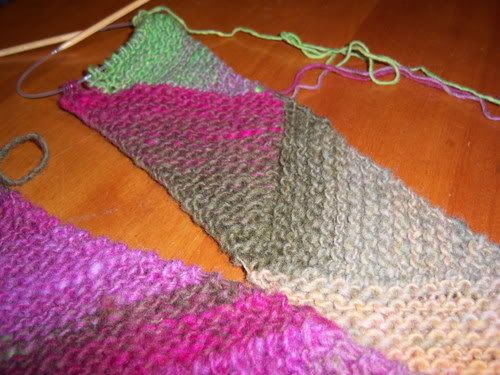 This is Aura modeling her finished Modular Knitted Scarf. The pirate next to her is Barnacle Bill and it was created by one of Aura's friends.